ONLINE WEB CATALOG DEVELOPMENT
You are a company with great product diversity and your catalog is often updated with new products and prices all the time? Until recently most companies with a rich product portfolio used to rely heavily on printed materials like catalog's, flyers an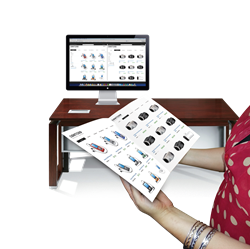 d brochures to present their products. This comes with significant limitations in terms of updating information, which involves heavy investment for each and every change. Moving your catalog online will allow you to present your products and services to a greater number of current and future customers and partners. However, the art of creating an online catalog involves more than simply making a collection of colorful pages. The catalog needs to be creative and captivating to convince prospective buyers to purchase products.
The AMBIANZ Online catalog solution provides the opportunity to describe in detail your product features, prices and parameters. You can attach files with technical information, photo gallery of products, tips for use, related products, product reviews and more without any worry of limitations.
Your online product catalog will  allow you to:
Post an unlimited amount of product categories
Post an unlimited amount of product sub-categories
Post an unlimited amount of products and related parts / accessories
Apply attachments with information and data sheets
Add photos to each product
Upload product videos
Update information about your products and features with short and long descriptions
Add new products, delete old or outdated products and edit existing products
Manage product inventory
Manage suppliers and manufacturers
…. along with many others depending on your needs and the type of products you offer.
Your online product catalog will also allow visitors to:
Browse categories, sub-categories and products
Add products to their shopping cart
Add products to their inquiry cart for those that want to learn more before purchase
Easily search the catalog using keywords, product name, suppliers and more
Read or post reviews
Download product information
Watch product related videos / tutorials
With AMBIANZ, you can be sure that your online product catalog will be built to fit your needs and the specifics of your products.The online product catalog is also connected with a system for content management, which is also specifically built for your website.
The end result will be a website and online product catalog built to reflect your corporate identity and needs.